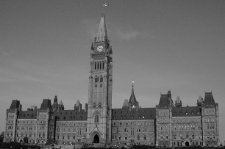 Recently, Prime Minister Stephen Harper announced $150 million for the new Canada 150 Community Infrastructure Program, which will provide significant support for existing community and cultural infrastructure across the country as a way to celebrate Canada's 150th anniversary of Confederation.
This program, announced as part of the 2015 budget of the Federal Government, will provide support for the renovation, expansion, and rehabilitation of existing infrastructure that provides community and cultural benefits for the public.
Projects under the following categories may be eligible for funding: community centres (including Royal Canadian Legions), cultural centres and museums, parks, recreational trails, libraries, recreational facilities, tourism facilities, docks, cenotaphs and other existing community infrastructure.
The program, which is anticipated to support up to 1,800 projects in communities of all sizes across the country, will be delivered nationally through the Government of Canada's regional economic development agencies. Eligible recipients for funding include provinces, territories, municipalities, regional governments, Aboriginal organizations, and not-for-profit organizations. Applicants can submit their application online through their respective regional economic development agency.
"I am very pleased that the Federal Government will be supporting a significant number of projects in communities across Canada to celebrate Canada's 150 th anniversary of Confederation," said Larry Miller, MP for Bruce-Grey-Owen Sound. "This funding is similar to the important infrastructure investments that were made as part of the centennial celebrations in 1967, which are still seen today in communities across Canada. I encourage all eligible recipients to apply for funding through this program."
Selected projects are expected to be completed by the end of the 2017 construction season to best support Canada 150 celebrations. Projects that will be supported by the program will be chosen based on assessment criteria including construction-readiness, the extent to which funding is leveraged from other sources, and linkages to Canada 150. A limited number of high impact, large-scale projects that are national in scope will also be supported through the Canada 150 Fund as 'Signature Initiatives'. For Signature Initiatives, an Expression of Interest must be submitted by May 29th, 2015.
For more information on the Canada 150 Community Infrastructure Program please visit; http://canada150.gc.ca/eng/1424795454758.