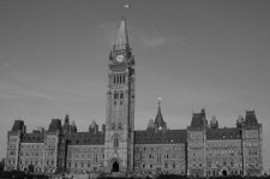 Larry Miller, Member of Parliament for Bruce-Grey-Owen Sound, is reminding local employers that the deadline to apply for funding through the Canada Summer Jobs Program was February 26, but has been extended to March 11.

Canada Summer Jobs provides funding to not-for-profit organizations, public-sector employers, and small businesses with 50 or fewer employees, to create summer job opportunities for young people aged 15-30 who are full-time students intending to return to their studies in the next school year.
Since 2007, the Canada Summer Jobs Program has provided job opportunities for over 330,000 students across Canada. In 2015, local employers in Bruce-Grey-Owen Sound received over $209,000 to create 93 jobs for local students.
"I strongly encourage all local employers to apply for funding through the Canada Summer Jobs Program," said Miller. "This program consistently ensures that local employers are able to hire young workers for the summer. It is a great way for employers to hire young and skilled workers and also a great way for students to gain valuable work experience while also saving money for the following school year."
For more information on the Canada Summer Jobs Program, and for the online application form, please search: Canada Summer Jobs at www.servicecanada.gc.ca.
*this article was updated on February 18, 2016 to reflect the deadline extension for the program.