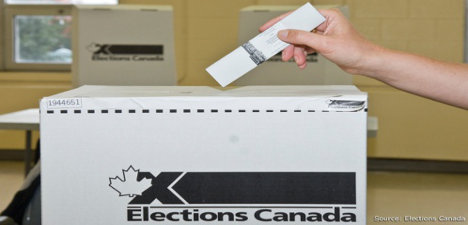 Incumbent candidate Larry Miller, and Liberal Kimberley Love are virtually tied in the Bruce-Grey-Owen Sound riding according to a new Environics poll.
Initiated and funded by a grassroots group of concerned citizens, the telephone poll suggests that Conservative Larry Miller has 41%, Liberal Kimberley Love has 40%, NDP David McLaren has 16% and Green Party Chris Albinati has 4% support among decided and leaning eligible voters. 
A previous Environics poll conducted on September 21st, which showed the local Conservative candidate further ahead. 
"This new crowd-funded Environics poll provides clarity to the question of which Liberal/NDP/Green candidate is in the best position to defeat the Conservatives in our riding," said the citizen group who is now endorsing Liberal candidate Kimberley Love.
The local concerned citizens found an ally in the Lead Now organization, who run VoteTogether.ca, who agreed to commission and publish a poll if it was requested and funded locally.  Both polls were completely funded by concerned citizens in Grey-Bruce.