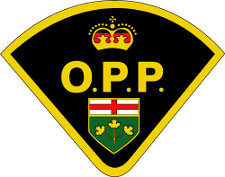 On Thursday, February 13, 2014 at approximately 11:50 p.m., Grey County Ontario Provincial Police (OPP) arrested a Meaford man for mischief after he refused to turn his music volume down, despite several warnings from police.
Police attended an apartment complex on Parker Street in urban Meaford on three separate occasions after receiving complaints from residents regarding the on-going noise. The tenant was found to have been drinking and was belligerent to police and other residents.
The 52 year old man was arrested and charged with Mischief – Interfere with Lawful Use, Enjoyment or Operation of Property Under $5,000 contrary to the Criminal Code.
He is scheduled to appear in Court in Owen Sound on March 13, 2014.