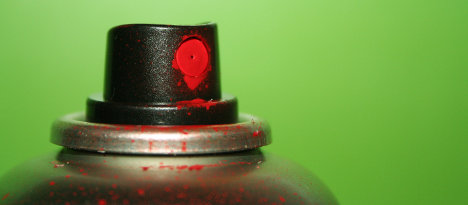 Grey County OPP was called to investigate a mischief complaint on Tuesday morning (March 17) after someone had sprayed graffiti on the rear door of Captain's Corner Fish & Chips restaurant located on Sykes Street North.
During the investigating, police located similar graffiti on a dumpster in the area.  In both cases, the letters "SKMS" was applied using white spray paint. 
Graffiti has a negative impact on the community.  Those responsible may be charged with the criminal offence of mischief which is the wilful damage or destruction of property.
"Get involved.  Report any suspicious activity to police," suggests the OPP.
Anyone with information is asked to contact the OPP at 1-888-310-1122. 
Should you wish to remain anonymous, you may call Crime Stoppers at 1-800-222-8477 (TIPS), or submit a Web Tip to www.crimestop-gb.org.  You may be eligible to receive a cash reward of up to $2,000.