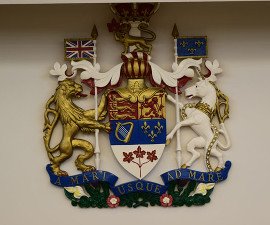 Upon direction of the Chief Justice of Ontario, the Provincial Offences open court will not be operating between March 16 and April 3, 2020 due to COVID-19 (Novel Coronavirus).
Court matters planned during this period will be adjourned or rescheduled. New court dates will be sent by mail or email to the address on file with the court to those affected.
Please do not attend court for any POA matter you have between March 16 and April 3rd, 2020. In addition, please be advised that the Chief Justice has made an order pursuant to s. 85 extending certain timelines for the Ontario Court of Justice under the Provincial Offences Act until April 23, 2020. For more details visit the website of the Ontario Court of Justice at www.ontariocourts.ca/ocj/ (link is external) or view the full notice on Grey.ca.
The Grey County administration building and Provincial Offences administration office currently remains open, though the public is encouraged to use options for remote communication and payment where possible.
The Bruce County administration building is currently closed to the public and in-person payments will not be accepted in that location from March 16 to April 5. The office can be reached by phone at 519-376-3470 or by emailing poa@grey.ca (link sends e-mail). Tickets may still be paid online at www.grey.ca/traffic-tickets-provincial-offences, over the phone or through the mail.
For public health information related to COVID-19 visit the Grey Bruce Public Health website at www.publichealthgreybruce.on.ca/ (link is external).
For details about measures Grey County is taking to help prevent the spread of COVID-19 in our community, visit Grey.ca.