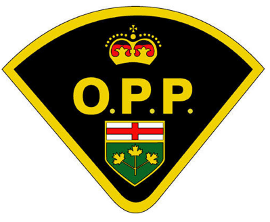 On September 15, 2019 at 4:10 p.m. Grey Bruce Ontario Provincial Police (OPP) were conducting radar patrol on Highway 26, west of Meaford, and observed a (grey) car travelling at a high rate of speed. The vehicle was stopped travelling at over 120 kilometres per hour (km/h) in a posted 80 km/h zone.
The driver was found to be currently a suspended driver and was unable to produce the necessary documentation for the motor vehicle.
44 year old, Johnathan McCann of Meaford has been charged with the following offences:
Speeding 1 - 49 Km/h over posted limit, section 128 Highway Traffic Act (HTA)

Two counts of Driving while under suspension, section 53(1) HTA

Use plate not authorized for vehicle, section 12(1)(d) HTA

Operate a motor vehicle without insurance, section 2(1)(a) Compulsory Automobile Insurance Act
The accused received summons with a court date in Ontario Provincial Court in Owen Sound on October 28, 2019.
Anyone with information on this investigation can call Grey Bruce OPP at 1-888-310-1122. Should you wish to remain anonymous, call Crime Stoppers at 1-800-222-8477 (TIPS) or submit a secure web-tip at www.cstip.ca, where you may be eligible to receive a cash reward of up to $2,000.