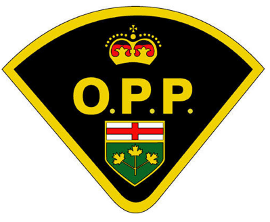 On September 8, at 2:38 a.m., Grey Bruce Ontario Provincial Police (OPP) were conducting stationary radar on Highway 26, west of Meaford, and observed a (blue) car travelling at an excessively high rate of speed.
The vehicle was stopped and the officer observed signs of alcohol consumption. The driver was read a breath demand for an approved roadside screening device. The breath result received from the driver registered as "F" for fail, indicating a concentration greater than of 80 milligrams (mg) of alcohol in 100 millilitres (ml) of blood.
The driver was arrested and transported to Grey Bruce OPP detachment in Meaford. The results of the breath test with the driver, by a Qualified Technician, were twice the legal limit of 80mgs.
Twenty-two year old Collin Anongos of Red Lake has been charged with operation of motor vehicle while impaired - blood alcohol concentration over 80, section 320.14(1)(b) Criminal Code of Canada and race a motor vehicle - excessive speed, section 172(1) Highway Traffic Act.
The accused has been released on a Promise to Appear in Ontario Court of Justice in Owen Sound on September 26.
"Ontario Provincial Police are committed to public safety. Our officers have certainly stopped a tragedy from occurring by stopping this driver and removing them from the road. There were four passengers in this vehicle and the aggressive and dangerous driving behaviour of this individual was jeopardizing their lives and others on the road," said Grey Bruce OPP Detachment Commander, Inspector Martin Murray.
Anyone with information on this investigation can call Grey Bruce OPP at 1-888-310-1122. Should you wish to remain anonymous, call Crime Stoppers at 1-800-222-8477 (TIPS) or submit a secure web-tip at www.cstip.ca, where you may be eligible to receive a cash reward of up to $2,000.