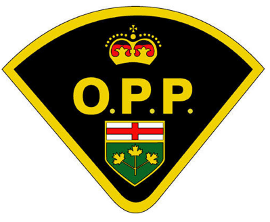 Grey Bruce Ontario Provincial Police (OPP) responded to 378 calls for service from Friday, August 2 to Monday, August 5.
Officers issued 102 Provincial Offence Notices (PON) for various Provincial Act violations. 25 motor vehicle collisions, minor in nature, were reported to OPP. 18 Domestic and Family disputes were investigated by Grey Bruce OPP officers, no charges have been laid at this time for these occurrences.
Traffic on all area highways was heavy over the entire weekend. 68 traffic complaints were called in across the detachment area. Over 30 of the traffic complaints calls came in for the stretch of Highway 6 from Wiarton to Tobermory.
21 drivers on Highway 6 on Bruce Peninsula, Wiarton to Tobermory, were charged with stunt driving-50 kilometres an hour or more over the posted speed limit. They were issued Provincial Summons for Ontario Court of Justice in Owen Sound to answer to the charge, their vehicles were impounded for seven days and their driver's licences were suspended for seven days
OPP officers patrolling Sauble Beach over the weekend, on police wide tire bicycles, issued 14 PONs under the Liquor Licence Act. Grey Bruce OPP continue to ask the public to assist with liquor and by-law compliance on Sauble Beach, by calling in complaints to OPP or Town of South Bruce By-law.