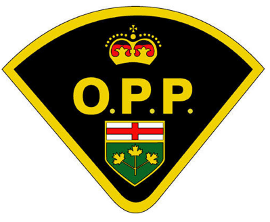 On May 29, 2019, the Grey Bruce Detachment of the Ontario Provincial Police (OPP) received a call from a resident in the Municipality of Meaford reporting that they are a victim of a "Romance Scam".
Investigation revealed that the victim had met a male on a computer dating site. The victim believed that the male resided in the United States but was currently in Nigeria where he was stationed with the US Military. Over the course of a year, the victim forwarded approximately $150,000 cash to this male.
The investigation is ongoing, however, the OPP would like to take this incident as an opportunity to warn residents of romance scams by offering some tips to protect oneself from scammers:
Be suspicious when someone you haven't met in person professes their love to you. Ask yourself - would someone I've never met really declare their love after only a few emails?

Be way when someone you meet on social media wants to quickly move to a private mode of communication, i.e. email, text.

If trying to set up an in-person meeting, be suspicious if they always have an excuse not to meet.

If you do actually set up a meeting - tell family and friends when and where you're going; meet in a local, public place.

Do not share personal or financial information with anyone you've only just met online or in person.

Never send intimate photos or video of yourself. The scammer may try to use these to blackmail you into sending money.

Be cautious when conversing with an individual that claims to live close to you but is working overseas.

Never under any circumstance send money for any reason. The scammer will make it seem like an emergency, they may even express distress or anger to make you feel guilty but DO NOT send money.

Should you be asked to accept money (e-transfer, cheque) or goods (usually electronics) and then transfer/send elsewhere, no not accept to do this. This is usually a form of money laundering which is a criminal offence.
If you did send money or share financial information, report it to the financial institution used (your bank, Western Union, MoneyGram). Gather all information pertaining to the situation, including the scammer's profile name, how you made contact, social media screenshots, emails, etc. and contact your local police.
File a report with the Canadian Anti-Fraud Centre (CAFC) toll free at 1-888-495-8501 or online at www.antifraudcentre.ca.
Notify the dating website or social media site where you met the scammer. Scammers may have more than one account.
Be proactive - tell family, friends, coworkers and neighbours about your experience to warn them about romance scams.