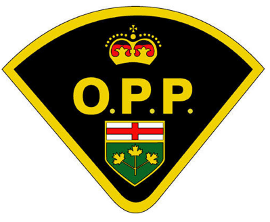 On May 10, at approximately 7:18 p.m., members of the Grey-Bruce Detachment of the Ontario Provincial Police (OPP) arrested a man after receiving a report of a break and enter to a residence in the Municipality of Meaford.
The investigation revealed that the night before, on May 9, the man was at a residence in the Township of Chatsworth when he had uttered threats against family members not present at the time. The man was given a ride to a friend's residence in Meaford.
Later that evening, the man attended another residence in Meaford which he had forcibly entered. The 48-year-old female victim discovered the man inside the home and contacted police. The man was arrested a short distance away.
The 20-year-old male from Meaford was charged with two counts of Uttering Threats to Cause Death or Bodily Harm and one count of Break and Enter to a Dwelling Place to Commit an Indictable Offence. He was held for a WASH (weekends and statutory holidays) court hearing on May 11.
His first court appearance is scheduled for May 30.