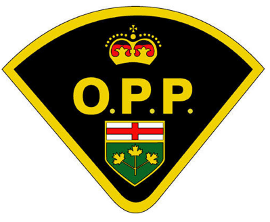 On May 8, 2019 at approximately 7:46 p.m., a member of the Grey Bruce Detachment of the Ontario Provincial Police (OPP) responded to a report of an abandoned vehicle on Swarthmore Drive in the Municipality of Meaford. Investigation revealed that the vehicle had been reported stolen from a parking lot on Edwin Street in Meaford earlier in the day.
The vehicle, a 2006 Ford passenger vehicle, was reported stolen around 10:44 a.m. after the owner returned from a walk with her children near Beautiful Joe Park and discovered the vehicle missing.
Witnesses report that around 11:15 a.m., an unknown female, accompanied by a toddler, was observed with the vehicle on Swarthmore Drive prior to leaving the area in a maroon coloured minivan being operated by an unknown male driver.
The female suspect was described as being approximately 30 years of age, thin build, having long black hair, wearing a red sweater and blue jeans.
A child's reversible car seat as well as a booster seat were stolen from the Ford car.
Police are asking anyone with information which may assist to call the OPP at 1-888-310-1122.
Should you wish to remain anonymous, call Crime Stoppers at 1-800-222-8477 (TIPS) or submit a secure web-tip at www.cstip.ca, where you may be eligible to receive a cash reward of up to $2,000.