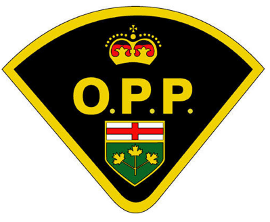 Grey County Ontario Provincial Police (OPP) made an arrest in connection to the recent break-ins in Meaford and thefts from coin operated washing machines and driers thanks to tips from the public after photos of the suspect were released to the media.
"Thanks to media partners and the public's assistance, police were able to identify the suspect who was subsequently arrested outside her residence on Tuesday night, April 2, 2019," said the OPP.
41-year old Anita Debra Coture of Owen Sound was charged with the following criminal offences:
- break and enter to commit indictable offence
- possession of coin operated device break-in tool
- possession of break-in instruments
- breach of probation
- breach of recognizance (x2)
She was held for a bail hearing scheduled for April 3, 2019 in Owen Sound.