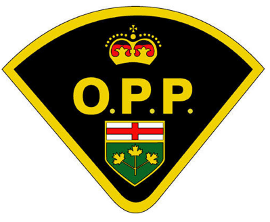 March is Fraud Prevention Month, and the Grey County Ontario Provincial Police (OPP) and Bruce Peninsula Ontario Provincial Police (OPP) would like to share the following information with the public on behalf of the Canadian Anti-Fraud Centre (CAFC).
The Canadian Anti‐Fraud Centre (CAFC) estimates that less than 5% of mass marketing fraud is reported.
What to do if you're a victim:
Step 1: Gather all information pertaining to the fraud. This includes documents, receipts, copies of emails and/or text messages.
Step 2: Report the incident to your local law enforcement. This ensures that your Police of jurisdiction are aware of what scams are targeting their residents and businesses. Keep a log of all calls and document your file or occurrence numbers.
Step 3: Contact the Canadian Anti‐Fraud Centre toll free at 1‐888‐495‐8501 or through the Fraud Reporting System (FRS) found on our website.
Step 4: Report the incident to the financial institution where the money was sent. (e.g, money service business such as Western Union or MoneyGram, bank or credit union, credit card company, or internet payment service provider).
Step 5: If the fraud took place online through Facebook, eBay, a classified ad such as Kijiji, or a dating website, be sure to report the incident directly to the website. This is often found under 'Report Abuse' or 'Report an Ad'.
Step 6: Victims of ID fraud should place flags on all their accounts and report to credit bureaus, Equifax, and TransUnion.
Warning signs - How to Protect Yourself
 Beware of Recovery Scams. Victims of fraud are often targeted a second or third time with the promise of recovering money previously lost. Always do your due diligence and never send money to recovery money.
 Stay current. Advise the CAFC, financial institutions, and law enforcement of any updates.
 Be pro-active. Educate family, friends, neighbours, and co-workers on mass marketing frauds. You may prevent someone else from becoming a victim.
If you think you or someone you know has been a victim of fraud, please contact the Canadian Anti‐Fraud Centre at 1‐888‐495‐8501 or report online at http://www.antifraudcentre.ca.