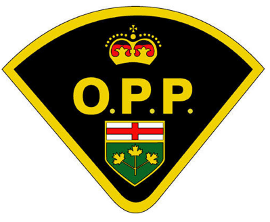 On March 4, at approximately 7:35 p.m., Grey County Ontario Provincial Police (OPP) received a 911 call from a concerned citizen about a possible impaired driver, after the suspect vehicle was observed being driven erratically westbound on Highway 26 in the Municipality of Meaford.
Minutes later, the vehicle left the roadway and entered the north ditch where it became stuck in the snow. The witness stopped to assist the lone driver who was not injured.
Police attended the scene and found that the driver had been drinking alcohol after speaking with her. After registering a 'fail' on the approved roadside screening device, the driver was transported to the OPP detachment for breath tests, which she failed.
The 34-year-old Midland woman was charged with Operation while impaired - alcohol and drugs and Operation While Impaired - Blood Alcohol Concentration (80 Plus). She is scheduled to appear in court in Owen Sound on March 14.