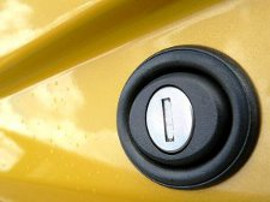 T'was a month before the holidays with shoppers about, this also meant that, unfortunately, criminals were out! There are a number of ways to ensure that your purchases make it to the right person and do not end up stolen.
The Ontario Provincial Police (OPP) encourages citizens to Lock It or Lose It. The Lock It or Lose It campaign is used to remind everyone that leaving your vehicle unlocked may increase your chances of becoming a victim of theft.
During the campaign, police officers and auxiliary members may examine parked vehicles in public places such as shopping malls and/or public parking lots. An officer will place a small notice on the vehicle that has been checked to point out if safety precautions could have been taken and to offer simple prevention tips for the driver to protect the vehicle and its contents from theft.
You can help prevent theft by following these crime prevention tips:
Always roll up your vehicle's windows, lock the doors, and pocket the key.

If you have a garage, use it and lock the door as well as your vehicle.

Always park your vehicle in a well-lit area.

Never leave valuable objects or packages in full view. Put them in the trunk.

Never leave your vehicle unattended while it is running.
Please do your part in making this year's holiday season a safe and memorable experience. Be sure to take precautions to protect your vehicle and vehicle contents from theft. Locking it up is your safest bet.