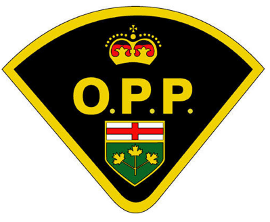 Grey County Ontario Provincial Police (OPP) and Bruce Peninsula OPP have announced the inaugural launch of the Civilian Police Academy.
The Civilian Police Academy is launching to give residents (ages 18+) of Grey County and Bruce Peninsula an opportunity to learn first-hand about policing issues, policies, and programs in their communities. The program is designed to let participants see firsthand what police are doing in their communities, every day.
The goals of the Academy are to provide a better understanding of policing in Grey County and Bruce Peninsula, provide stronger citizen/police relationships, reduce crime, and enhance the lines of communication.
There will be eight sessions on Wednesday evenings (6 – 8:30 p.m.) starting February 6 to March 27, 2019. The sessions will take place at either the Chatsworth or Wiarton OPP Detachments.
Session topics will include presentations on (subject to change):
Major Crime Unit

Tactics and Rescue Unit (TRU)

Emergency Response Team (ERT) and Canine Unit (K9)

Victim Services

Crime Stoppers

Mental Health and Community Mobilization Officer

Community Safety Officer (CSO), School and Youth Resource Officer

Forensic Identification Unit (FIS) and Scenes of Crime Officer (SOCO)

Crown Attorney

Recruitment Unit

Auxiliary Unit

Community Street Crime Unit (CSCU)

Traffic Enforcement and Motor Vehicle Collision Investigation

Cyber Crime Unit

Human Trafficking
Subjects are discussed in an effort to make participants familiar with the different operations of the OPP. The course is not intended to train people to be police officers and is not solely for people interested in a career in policing.
There are limited spots available. Interested applicants should email their contact information along with a brief explanation of why they are interested in participating to Sgt. Nigel Heels at nigel.heels@opp.ca, or Sgt. Nigel Heels can also be reached directly at 519-375-6179 if you have any questions.