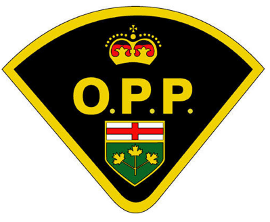 A recent review of the Ontario Provincial Police (OPP) detachments in the West Region identified some opportunities for efficiencies and reinvestment. As a result, the OPP will operationally realign Grey County with Bruce Peninsula Detachment.
The OPP says it continuously evaluates its operations to seek efficiencies and keep policing affordable for all the communities it services. The OPP has held a consultation meeting with the affected municipalities. Involved stakeholders have been engaged in this process to identify and address concerns prior to the implementation which is anticipated for January 2019.
None of these changes will reduce front-line policing services and administrative hours will remain the same for each location. The OPP will continue to meet or exceed provincial policing standards anywhere it serves.
"The Ontario Provincial Police is committed to public safety and safe communities; this merging of the Grey County and Bruce Peninsula detachments will afford us the best opportunity to maintain that effort. The partnership with the communities that we have formed over the years will remain an important part going forward. We will share more on this endeavor as the plans unfold over the next few months," said Inspector Martin Murray, Grey County OPP.