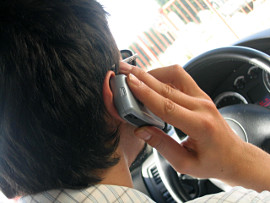 As previously reported by the Ontario Provincial Police (OPP) Highway Safety Division, inattentive drivers were behind 83 road fatalities on OPP-patrolled roads in 2017, surpassing speed-related deaths (75), alcohol/drug-related deaths (46) and those linked to lack of seat belt use.
In an ongoing effort to keep our roads safe for all road users, Grey County Ontario Provincial Police (OPP) participated in the recent Distracted Driving Campaign, which was held from March 12 – 18. As a result, 51 drivers were charged with distracted driving (handheld communications device).
Grey County OPP reminds motorists that if convicted of distracted driving, a fully licenced driver will receive:
- a fine of $400, plus a victim surcharge and court fee, for a total of $490 if settled out of court
- a fine of up to $1,000 if you receive a summons or fight your ticket
- three demerit points applied to your driver's record.
Drivers who endanger others because of any distraction, including handheld and hands-free devices, may still be charged with Careless Driving under the Highway Traffic Act (HTA) or even Dangerous Driving under the Criminal Code (CC). Both charges carry heavy fines and penalties.