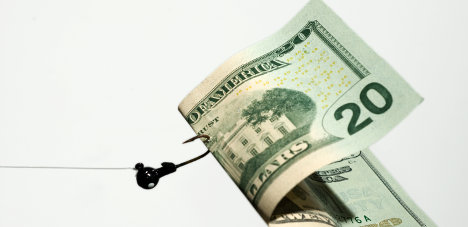 On Wednesday, February 11, 2015 at approximately 3:21 p.m., Grey County Ontario Provincial Police (OPP) received a report of counterfeit money that had been used at a business in the Municipality of Meaford.
At approximately 2:30 p.m. the female suspect entered Rice's Home Hardware located on Collingwood Street, East in Meaford, where she purchased a refurbished 24" T.V. and a coffee maker in the amount of $259.00 using American currency in $20.00 denominations.
It is believed that the suspect then went to Knights Home Hardware Building Center located on Hwy. 26 just east of Meaford, where she again used American $20.00 bills to purchase a Dewalt 18V impact Drill, in the amount of $316.40.
The money was found to be counterfeit.  Serial numbers identified:  ML16141754D, ML16141507D, ML16141513D.
The suspect was described as female, Caucasian, 20-25 years old, approximately 5'4" tall, medium build, dark hair pulled up into a pony tail, wearing a white t-shirt under a light weight grey coloured zip up jacket/hoodie and tight blue jeans. 
Anyone with information which may assist is asked to contact the OPP at 1-888-310-1122.
Should you wish to remain anonymous, you may call Crime Stoppers at 1-800-222-8477 (TIPS) or submit a Web Tip to www.crimestop-gb.org.  You may be eligible to receive a cash reward of up to $2,000.