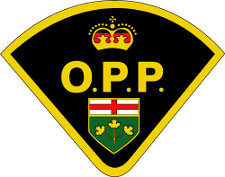 Grey County Ontario Provincial Police (OPP) was advised of an unusual item that had been donated to a thrift store in the Municipality of Meaford on Saturday morning, December 13.
A bolt action rifle, incapable of being fired, was donated to the Cat's Meow, a business located on Sykes Street North, Meaford.  The store typically accepts donations of all kinds for resale; proceeds of which go towards supporting humane treatment of cats.
The firearm, which had G.R. B.S.A. and C.O. 1916 as well as 40 SHT LE and III stamped on it, was discovered at the front door to the business by an employee on December 13th.  The firearm was turned over to police for destruction.
Anyone having knowledge of this particular firearm is asked to call Grey County OPP at 1-888-310-1122.
Residents in possession of a firearm or firearms which they no longer wish to keep should contact police to discuss disposing of them properly.