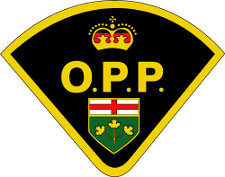 Grey County Ontario Provincial Police (OPP) has a new Canine Officer. Provincial Constable Dan Bailey has been a member of the OPP since 1998. He began his career at the Haldimand-Norfolk OPP Detachment in Simcoe, Ontario.
In 2005, PC Bailey became a member of the OPP Crime Prevention and Investigation Unit in Fort Francis, near Thunder Bay, Ontario, as a Canine Officer.
Prior to coming to Grey County, PC Bailey was a member of the OPP Urban Search and Rescue, Chemical Biological, Radiological, Nuclear & Explosives Response Team (UCRT) in Bolton, Ontario, since 2011.
PC Bailey has two service dogs; a General Service K9, as well as an Explosive and Cadaver K9. PC Bailey replaces P/C Frank Lauzon, who retired in January of this year as Grey County OPP Canine Officer.