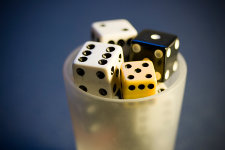 Nearly three weeks into the annual Festive R.I.D.E., and the Grey County Ontario Provincial Police (OPP) are urging motorists to take a more proactive approach to driving sober.
The Grey County OPP is in the West Region which covers an area from Tobermory to Lake Erie. In the West Region the OPP have charged 46 persons with Impaired/Over 80 or Refusing to Provide a Sample of Breath contrary to the Criminal Code of Canada. Another 50 drivers were issued a Warn Range Suspension and immediately lost their driving privileges for between three and 30 days.
In total the OPP across Ontario has charged 184 drivers with Impaired/Over 80 or Refusing to Provide a Sample contrary to the Criminal Code and issued 165 Warn Range Suspensions. This means that 349 drivers have elected to drink and drive over the course of the past few weeks. This means that 349 drivers didn't care that their ability to operate a motor vehicle was greatly hampered by their choice to drink and drive.
The reality is that drivers who choose to consume alcohol and drive put all of us at great risk. Commissioner Chris Lewis tweeted: "In OPP jurisdictions we routinely release the names of people charged with various offences – who are not yet convicted." He went on to say, "Impaired driving is the leading 'criminal' cause of death in Canada. Just don't drink and drive and you'll have nothing to fear!"
There are many other safe and socially acceptable options available to persons wishing to consume alcohol. They include handing your keys over to a sober person at the start of your function, having a designated sober driver, taking a cab or limo, riding the bus or using any other public services to get home. Everything possible must be done to prevent a person who has been drinking from getting behind the wheel of a motor vehicle.