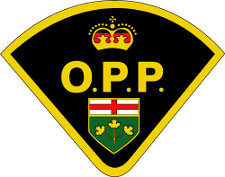 On Thursday, August 16 at approximately 8:25 p.m., Grey County Ontario Provincial Police (OPP) received a report of an impaired boater at the Meaford Boat Launch on St. Vincent Street in the Municipality of Meaford.
Two males were observed attempting to dock a 16 foot Prince Craft Fiesta vessel. One of the males fell overboard but managed to get to shore. The second male remained in the boat. When the boat began drifting away, the operator attempted to paddle back to shore.
Another boater assisted by towing the Prince Craft vessel back to the boat launch.
The boat operator, who had been drinking alcohol, was not wearing a personal floating device (PFD) and did not have a valid pleasure craft licence. Two part cans of beer and several empty cans were observed in the vessel.
The operator was arrested and taken to the Meaford OPP Detachment for breath tests. Test results indicated he had consumed over three times the legal limit of alcohol.
The 39 year old Meaford man was charged with the following offences:
Impaired Operation care and control of a vessel

Exceeding 80 mg of BAC while care and control of a vessel

Having care and control of a boat underway with open container of liquor

Failing to wear personal flotation device or lifejacket in open vessel

Operate a pleasure craft without prescribed competency
He is scheduled to appear in Court in Owen Sound on September 12, 2013.
The OPP want to remind boaters that impaired boaters face the same penalties as impaired drivers.