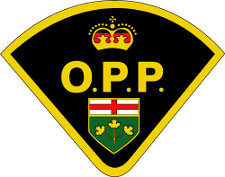 Grey County OPP received a report on Sunday afternoon (July 28) of a man dumping household waste in the Municipality of Meaford on the St. Vincent-Sydenham town line.
"Police were able to identify the suspect based on the discarded property," said Grey County OPP Media Relations Officer in a press release.
A 24 year old Owen Sound man was issued a Provincial Offence Notice for abandoning material that is likely to become litter under the Environmental Protection Act.