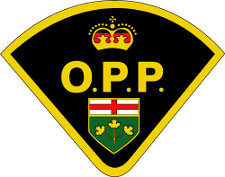 A Collingwood man found himself spending the night at Meaford's OPP detachment after being found passed out in a parking lot.
On Wednesday, July 24, at approximately 9:43 p.m., Grey County Ontario Provincial Police (OPP) received a report of a man passed out in a commercial parking lot on Bayfield Street in Meaford.
The 21 year old Collingwood man was arrested and lodged at Meaford OPP Detachment until he was sober. The man was was charged with being intoxicated in a public place under the Liquor Licence Act.