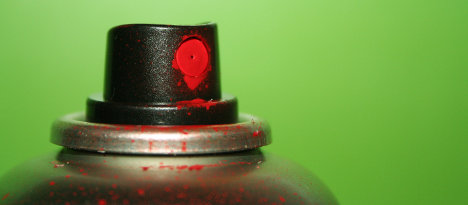 On Friday, April 25, Grey County Ontario Provincial Police (OPP) received a mischief report after a Municipal employee found graffiti painted on the fence and building at the Blue Dolphin Swimming Pool on Richmond St., N., in Meaford.
Graffiti has a negative impact on the community. If graffiti is ignored it can:
- leave the impression that no one cares
- lead to increased graffiti and crime
- prevent prosperity and reduce property values
- decrease residents' feelings of safety
Person(s) responsible may be charged with the criminal offence of mischief, which is the wilful damage or destruction of property and can be punishable for up to a 10 year prison sentence.
Get involved. Report suspicious activity to police.
Anyone who may assist with this investigation is asked to contact the OPP at 1-888-310-1122.
Should you wish to remain anonymous, you may call Crime Stoppers at 1-800-222-8477 (TIPS), or submit a Web Tip to www.crimestop-gb.org. You may be eligible to receive a cash reward of up to $2,000.