Details

Published: Wednesday, 21 January 2015 09:51
Written by Staff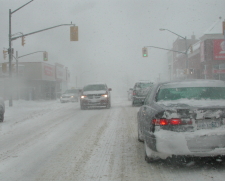 Grey County OPP are reminding drivers to be cautious when approaching intersections, especially during the winter months.
In winter, the approaches to a stop sign can become more slippery than the rest of the road.  When approaching an intersection you should decelerate well in advance to avoid a possible slippery condition.