Details

Published: Wednesday, 21 August 2019 09:09
Written by Staff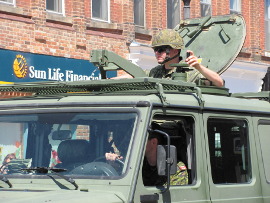 The Commanding Officer of the 4th Canadian Division Training Centre has announced upcoming military training activities in Meaford.
Artillery Units will be firing at the training centre on August 23, 2019 as part of Exercise STALWART GUARDIAN. Noise from an artillery range at the training centre may be heard from 5 a.m. to 12 a.m..