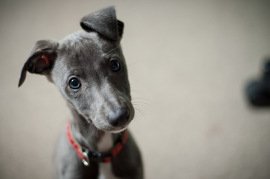 Getting a new puppy is a very exciting time. Whether it is the size, breed, or activity level of your potential new dog, there are plenty of important considerations to make.
After we have narrowed down our search and found our puppy of choice, many of us become engrossed in the sheer excitement of getting a new puppy. This can lead to what's known as 'puppy blinders', meaning we are likely to overlook certain details because we want that puppy so badly. This can lead to making impulsive, ill-advised decisions, something online scammers are counting on.
Police in Simcoe County are issuing warnings as residents of the Bradford West Gwillimbury and Innisfil areas recently fell victim to a clever online puppy-selling scam. They're not the only ones, either. Recently, an increase in scammers has popped up, offering the same type of scam.
The scam has many variations, but the basis is usually the same. Online sellers offer puppies for purchase; they are often rare or expensive breeds, at a price that seems too good to be true. The catch? Before even visiting your puppy, an immediate deposit is required to secure your spot, as "they're going really fast!" You may get to see photos and videos of your puppy, but the seller's location is usually too far away to visit, so the seller offers to ship the puppy to you instead.
In some variations, the seller is desperately trying to rehome their puppy because, due to a change in circumstances, they can no longer keep him. The seller needs a good home for their beloved pooch, and are willing to sell him for cheap in order to make sure he is rehomed quickly.
In another variation of the scam, the puppy is free, however the would-be puppy owner must pay for shipping, often costing upwards of $500 or more. Considering the rare nature of this exotic puppy, the opportunity is simply too good to resist. What a deal!
Except there are no puppies, and there never were.
The Better Business Bureau currently reports a 39% increase in online puppy scam complaints since 2017. That's a change from 4,664 reports in 2017, up to almost 6,500 in 2019.
How do you avoid puppy scams?
First off, always insist on meeting the breeder/seller in person in order to see the puppy first hand. This will not only give you a better indication of whether the breeder is reputable and knowledgeable, but it will also give you an opportunity to make sure your puppy is healthy and as advertised.
Next, do a reverse image search on any puppy photos you are sent. This will reaffirm whether the pictures are authentic, and may indicate whether they are involved in other deceptive practices.
Also take a moment to check out petscams.com to see if the website or business has been involved in any other scams. If an offer for a puppy seems too good to be true, it probably is.
If you put a deposit down on a puppy, always get a receipt first. Never pay with a prepaid credit card or gift card, either. Avoid using Western Union and Moneygram if you have the opportunity to pay in person, and if you must use those services, only send the money to the original seller, whom you have met, and have confidence in their legitimacy.
When it comes to getting a new puppy, it is important to take your time and make informed decisions. The success of these online scammers is reliant on those wanting an instant puppy. Reputable breeders who truly care about their puppies will never rush a client into making a quick purchase. A good breeder should want to know about you, your family, and your ability to provide proper care.
With social media, the internet, and companies like Amazon creating a culture of instant satisfaction, it's important to remember that picking a puppy should still be a careful and thorough process.
Brandon Forder, known as The Pet Expert, is vice-president of Canadian Pet Connection, an industry leader in healthy pet lifestyles. Brandon holds multiple certifications in pet nutrition, and has more than twenty-five years' experience specializing in pet health and behaviour. He has written hundreds of informative pet-related articles for newspapers, magazines, radio, and the popular Ask the Pet Expert Blog. Brandon is highly skilled in pet problem solving, and enjoys teaching others about smart and responsible pet ownership. To learn more, visit www.CanadianPetConnection.ca.