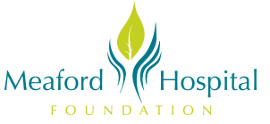 The Meaford Hospital Foundation is looking for volunteers and are hoping to gather some new recruits for upcoming fundraisers and various duties this summer.
The Meaford Hospital Foundation was established to raise, receive, and manage money for the purpose of purchasing capital equipment and building improvements at the Meaford Hospital. This funding role is critical to the hospital's viability since the government provides few funds for capital purchases.
The Foundation is looking for people like you who love a challenge, have great ideas, are passionate, social, hard working, dedicated and passionate.
The Foundation is looking for;
Event organizers and assistants

Administrative Volunteers

Board & Advisory Volunteers

Community Outreach Volunteers
Short and long term positions available and greatly contribute to keeping our healthcare close to home.
Information Open House sessions are being held Thursday May 17th from 2:30 - 4:30 and Tuesday, May 29th from 6-8pm in Room 102 at The Meaford Hospital.
For more information, please contact Jen Wright at 519-538-1311 ext. 4208