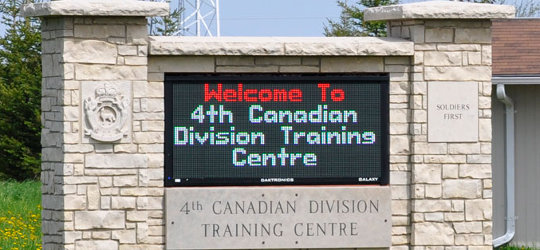 The 4th Canadian Division Training Center will be conducting controlled burns of the training area within the confines of the base to remove over-grown brush.
The removal of over-grown brush will lessen the potential for large scale fires, especially during the summer months.
If weather conditions permit, the controlled burns will commence on Wednesday, 07 March 2018 at 8 AM, and will continue until the end of day on Friday, 23 March 2018.
The controlled burns will be conducted by the 4th Canadian Division Training Centre Fire Services and Range Control personnel with support from the Municipality of Meaford Fire Hall. Local residents may occasionally observe smoke from the controlled burns which will be monitored continually to ensure there will be no risk to surrounding private property.