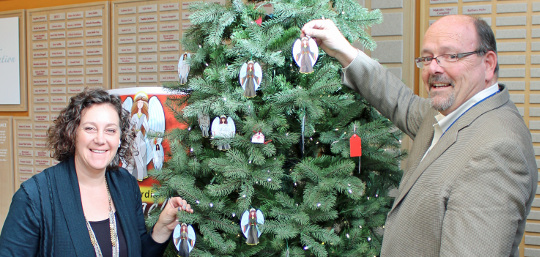 The Owen Sound Regional Hospital Foundation's Guardian Angel Campaign is underway.
This year, it aims to help surgical patients at the hospital by helping to purchase ten new anaesthesia machines for use in the Operating Rooms plus one machine with a specialized monitor for use in the MRI Suite.
New machines feature more robust ventilators and will maintain the optimum level of anaesthetic gas for each patient automatically. This will enable the hospital's team of 10 anesthesiologists to monitor vital signs, airway and fluids more closely while the perfect level of sleep is maintained. State-of-the-art equipment is up to twice as efficient, reducing the cost and environmental impact of anaesthetic gasses used.
Through the Guardian Angel Campaign, the Foundation is hoping to raise $375,000 towards the $1.3 million project.
"While the government funds the operation of hospitals, very little funding is provided for medical equipment," said Foundation Chairman, Derek Smith. "It is through the generous support of donors that we have a well-equipped hospital close to home".
To make a donation, watch for the Foundation's letter in your mail or call and donate using your credit card. Call 519-372-3925 weekdays between 8:00 am and 4:30 pm. Donations can also be made securely at www.oshfoundation.ca/angel.
Donations to the Campaign are recognized on the Foundation's Angel Trees and Honour Rolls located at Heritage Place Shopping Centre and in the lobby of the Hospital.