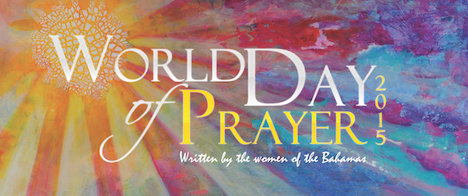 "Showing genuine interest in others is a positive step forward in maintaining unity among believers and reaching out to the community." With these words the women of the Bahamas encapsulate the World Day of Prayer.
On Friday, March 6th, these women invite you to join with them in this year's World Day of Prayer, a celebration of their culture, history, their land and their legacy. In Meaford, the guest speaker for this service is Rev. Barbara Liotscos.
World Day of Prayer is held in more than 170 countries and in 2,000 communities across Canada. Please join us!
A local World Day of Prayer will be held at Christ Church Anglican, 34 Boucher St. East, Meaford, on Friday, March 6, 1:30 pm
Information Call: Trudy Howard 519-538-9032 or Christ Church Anglican 519-538-1330