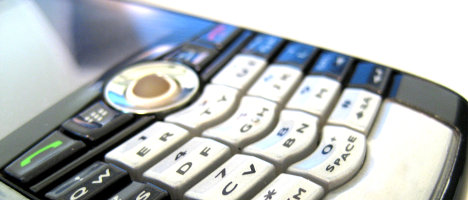 The Grey-Bruce branch of the Canadian Mental Health Association (CMHA) supports Bell Let's Talk campaign, taking place today to help end the negative stigma associated with mental health.
Last year, 109,451,718 tweets, texts, calls and shares raised an additional $5,472,585.90 for mental health organizations as well as new mental health care, research and workplace initiatives.
Bell will donate an additional 5¢ to mental health initiatives for every Tweet with the hashtag #BellLetsTalk and/or Facebook post with the special Bell Let's Talk image on January 28, 2015. And if you are a Bell or Bell Alliant customer, Bell will also donate 5¢ for every single text message sent or long distance call made on that same day.
This year's Bell Let's Talk campaign focuses on five simple ways we can all help end the stigma around mental illness:
• Language matters – pay attention to the words you use about mental illness
• Educate yourself – learn, know and talk more, understand the signs
• Be kind – small acts of kindness speak a lot
• Listen and ask – sometimes it's best to just listen
• Talk about it – start a dialogue, break the silence
For more information about the Bell Let's Talk campaign, visit their website:  http://letstalk.bell.ca/en/
Support adds a voice to the importance of mentally healthy communities and helps to reduce stigma and discrimination. We will participate to raise awareness and acceptance of those living with mental illness.