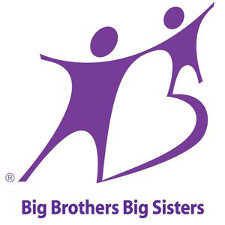 Big Brothers Big Sisters of the Georgian Triangle (BBBSGT) will soon be maintaining a part-time satellite office in Meaford.
Big Brothers Big Sisters of The Georgian Triangle serve a large region which includes Meaford and The Town of The Blue Mountains. Their office is centrally located in Collingwood at 74 Hume Street. However this can be challenging for residents in the other Georgian Triangle communities.
Thanks to the help of Home Horizon, BBBSGT will start posting staff in Meaford on Wednesday mornings as of February 4, 2015. Home Horizon opened their Meaford office in September 2014 at 36 Trowbridge Street East, Unit 7.
"Home Horizon Executive Director, Doris Sensenberger made the generous offer of sharing their Meaford space to the BBBSGT team last fall and we jumped on it! Growing our presence across the region is one of our key strategic directions. This opportunity is going to allow us to make a big difference in the lives of Grey County kids. We hope to attract new Grey County volunteers to help deliver our programs as well as new kids," said Jarvis Strong, BBBSGT Executive Director.
The BBBSGT staff will be at the Meaford office from 9:00am-1:00pm Wednesday mornings. Anyone interested in learning more about programs or volunteering are encouraged to come speak with Cathy, Christy and Stacey from the BBBSGT team.
You can visit the BBBSGT website for more information or call 705-445-2330 at the Collingwood main office or 519-538-5478 at the Meaford office on Wednesday mornings.
www.bigbrothersbigsistersgeorgiantriangle.org