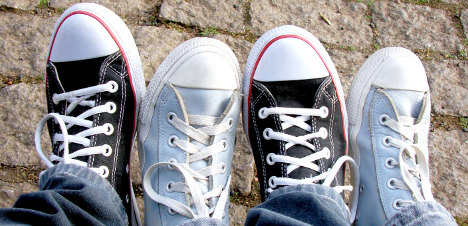 With just over a week to go until the 2015 Walk for Memories the Alzheimer Society of Grey-Bruce is encouraging as many people as possible to get involved.
"Walk for Memories is our most important annual awareness and fundraising event," said Executive Director Deborah Barker. "Our ability to provide timely services to persons with Alzheimer's disease and other forms of dementia, and to their families and caregivers depends on the success of the Walks."
Walk for Memories is an indoor, family event, designed for participants of all ages. This Walks year being held simultaneously in four Grey-Bruce Communities on Saturday January 31.
"Join us in Owen Sound at West Hill Secondary School, in Hanover at Hanover Heights Community School, in Meaford/Blue Mountains at Beaver Valley Community School in Thornbury, or in Saugeen Shores/Kincardine at Huron Heights Public School in Kincardine," said organizers.
Registration opens at 9 a.m. in all locations. The Walks officially begin at 10 and everything wraps up around noon.
"We want to make this our most successful Walk ever," Barker said. "Everyone knows someone who has been affected by dementia – a loved one, a friend, a co-worker.:
"We are encouraging everyone to get involved as a walker collecting pledges, as a donor, or as a volunteer."
All money raised by the Walks in Grey-Bruce stays in Grey-Bruce to provide information, education, support and counselling services.
For more information or for a pledge form visit our website www.alzheimer.ca/greybruce or contact our office at 519-376-7230 or 1-800-265-9013 or email btwaddle@alzheimergreybruce.com
You can also register and collect pledges online at www.walkformemories.ca
"This will be our last winter Walk for Memories. We are pleased to announce that in the spring of 2016 we will be joining Alzheimer Societies across Canada in the new national Walk for Alzheimer's," said the organization.
The only thing that will change will be the weather. All funds raised in the Grey-Bruce Walk for Alzheimer's will continue to be held in Grey-Bruce to make a difference in the lives of people we all know and care about, right here in Grey-Bruce.
"Please join us on one last cold winter morning," Barker said. "We promise to send you home with a nice warm feeling. And we encourage you to bring a friend to help us grow this event!"