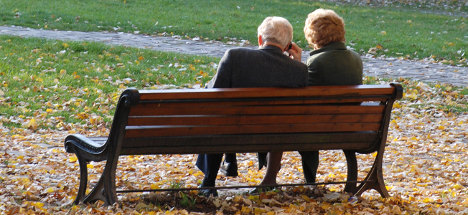 To celebrate Seniors month, the 8th annual United Way Bruce Grey Seniors' Fair will be held on Wednesday, June 3rd 2015 from 10 am - 3 pm at the Harry Lumley Bayshore Community Centre in Owen Sound.
The annual event is staged by the United Way Bruce Grey and sponsored by Halliday House and the Owen Sound Seniors Center.
Thanks to a sponsorship by Forcier Grant law firm, Owen Sound city transit will be free for the entire day! The free transit is to support access to the Seniors' Fair but the whole system is free for the day.
Doors open at 9:45 am with the opening ceremonies beginning at 10:00 am, and the first 300 visitors will receive free welcome bags and flowers. Over 80 exhibitors will have information and exhibit products and services for seniors.
The first seminar begins at 10:30 am when the MTO host 'Driving Longer and Safer Senior Driver's License Renewal', and the OPP host 'Don't Get Scammed FRAUD - Recognize it! Report it! Stop it!' There will also be a free drop-off at the OPP booth for all outdated or unused medications again this year.
From 12:15 pm until 1:00 pm the Alzheimer Society of Grey-Bruce will present 'Finding Your Way', and at 1:00 pm the CNIB will run a workshop called 'For Your Eyes Only'.
Entertainment will begin at 9:45 am with Murray Smith and Friends, and will feature Tyler and Linsey Beckett, the Celtic Academy Dancers, The Salvation Army Golden Agers, and the choir and bell ringers, along with Tai Chi demonstrations and much much more.
The event has become something many seniors, their families, friends, and caregivers look forward to each year.
For further information call 519-376-1560 or email seniorsfair@gmail.com.
Seating for the seminars is limited to 70, so anyone wishing to reserve 10 or more seats for a small group is encouraged to contact the United Way Bruce Grey to reserve.