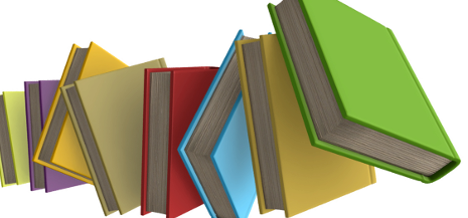 As the days get shorter and the leaves begin to change colour, it's also time for Ontario Public Library Week. During the week of October 19 to 25, the Meaford Public Library will be participating in this province-wide celebration of all the wonderful things that our libraries offer.
The theme for this year's Ontario Public Library Week is 'Libraries Inspire', so the Meaford Public Library has a whole week of inspiring, exciting activities planned.
On Tuesday, October 21, bestselling author Kelley Armstrong will be appearing at Meaford Hall at 1 pm. There will be a book sale and autograph session following the presentation. Tickets to this exciting event are free of charge. Pick yours up today at the Meaford Public Library.
Ready for the annual battle of the books? Georgian Bay Reads will be held on Saturday, October 25 at 7 pm at the RecPlex in Wasaga Beach. Meaford's Audrey Lamrock will be defending Midnight at the Dragon Cafe by Judy Fong Bates as the best Canadian book. We look forward to having a big crowd from Meaford supporting Audrey. Community Outreach Coordinator Amy Jennison notes, "Tickets to Georgian Bay Reads are free of charge – pick yours up today at the library. Plus we also have a bus organized for those who are interested and there are extra copies of all the Georgian Bay Reads books available to borrow at the library. This event is always so much fun – we look forward to having a great time."
The Junior Library has some great events organized. "Come out to Terrifying Tween Time on Tuesday, October 21 at 3:30 pm where we'll do a Halloween craft," says Children and Youth Coordinator Lori Pierce. "Then on Thursday, October 23 at 3:30, the teens are doing a Halloween Haunt at 3:30 p.m. We'll end the week on Saturday, October 25 at 10:30 am with a Halloween craft."
The Meaford Public Library is also offering a 'Book a Librarian' service. Come in and sign up for a session to learn more about all the great things that your library can do for you. E-books? Databases? Online catalogue? Our friendly staff members will help you get even more out of your library membership. Drop by today to Book a Librarian!
All of the above events are free of charge and will be held in the Meaford Public Library boardroom. Please note there is no elevator access to the Meaford Public Library Board Room. Please register in advance for the programs – space is limited! Call 519-538-1060 ext. 1123 or email: amy@meafordlibrary.on.ca
As we all know, a strong library is the cornerstone of every strong community. We encourage everyone to come in to the Meaford Public Library and take advantage of the amazing resources, services and events that your library has on offer. Whether you need to borrow a book, download an e-book, print a resume, or search for your relatives on Ancestry.com, your library is the place to be.
Facts about Ontario Public Libraries
More than 1,100 public libraries throughout the province

Over 72 million visits to local libraries in Ontario each year

Virtually all public libraries offer free access to the internet