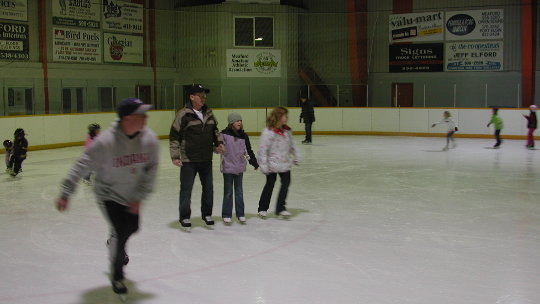 The Municipality of Meaford will host a lineup of admission-free, family-friendly events at the Meaford & St Vincent Community Centre & Arena in celebration of Ontario's mid-winter Family Day holiday, on Monday February 15.
On Family Day you will be able to participate in public skating from 9 -11 am before getting ready to GROOVE dance with Tyler Boyle beginning at 11 am.
The Meaford Public Library joins the fun at 12 – 2 pm for "Hibernation Fun" themed crafts, stories and prizes in the Dance Hall. Skate to the tunes of a live DJ from 12 – 3 pm. Participate in the Artifact Detectives program with the Meaford Museum from 2 -3 pm.
"Enjoy delicious homemade soup for lunch courtesy of Golden Town Outreach. Lunch is by donation, with 100 percent of proceeds going to our local food bank. Don't forget to bring a non-perishable food item to help support this wonderful group," said the municipality.
For full details on these events visit www.meaford.ca under Special Events or, visit the municipal Facebook page.