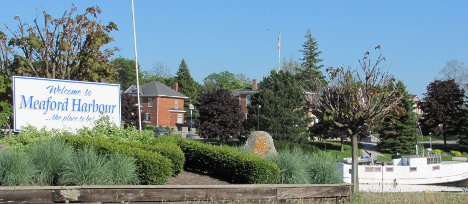 The Meaford Chamber of Commerce is welcoming newcomers to the area and the whole municipality is invited! On September 13 from 11 a.m. to 2 p.m. at the Meaford Curling Club, in a "trade fair" format, local groups, clubs and organizations will provide information on how to get involved in our wonderful community.
Current residents are asked to make sure that all new employees and new neighbours are informed of this event. In addition, all Meafordites, including all the little communities and rural folks that make up our municipality, are invited to come out and support the newcomers.
Enjoy a tasty hand-grilled barbecue provided by the Kinsmen Club of Meaford at a reasonable cost, and then "network".
With over 30 organizations confirmed – including The Meaford Independent, everyone should be convinced that Meaford is not a sleepy little cluster of communities, but vibrant and active.
Additional information about getting involved in the Great Big Welcome event is available by contacting the Meaford Chamber of Commerce 519-538-1640, 1-16 Trowbridge St., Meaford, info@meafordchamber.ca