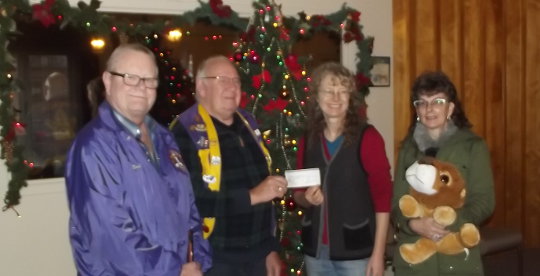 Recently, Meaford Lions Club members Dave Perham, Bob Osmond, and Sarah Nickerson presented a cheque for $800 to Jennifer Pittet of the Golden Town Outreach Food Bank.
The funds were raised through Lions' community initiatives like their popular Bingo nights, and the Meaford Stomp music festival.
"We will be continuing with the Meaford Lions' Bingo at the Arena on the second and fourth Thursdays all year with all the usual fun we are used to. The Meaford Stomp will return July 23, with the help of Heather Brown of 'The Browns', and Maria of 'Maria's Gelato and Grill' in Keady. The Meaford Lions want to thank our supporters for enabling us to donate to the Food Bank and other local projects, and we look forward to continuing the fun in 2016," said the club.