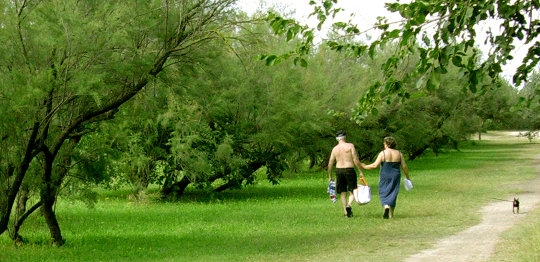 It is possible to continue to live well with dementia, but unfortunately half of Canadians do not believe that.
January is Alzheimer Awareness Month, and the Alzheimer Society of Grey-Bruce is joining with the Alzheimer Society of Canada to challenge the perception that so many people still hold.
"We are pleased to be part of the #StillHere awareness campaign launched this month as part of the ongoing campaign to reduce the stigma associated with Alzheimer's disease and other forms of dementia," said Deborah Barker, Executive Director of the Alzheimer Society of
Grey-Bruce.
"Life doesn't end with a diagnosis of dementia," Barker Said. "People living with dementia can continue to participate in life and to contribute within their own families and in their community, even as the disease progresses.
"Unfortunately that's not the view of many Canadians, according to a Nanos research survey."
According to the Nanos survey, Canadians are divided about whether someone with dementia can live well. While women were slightly more positive than men, the survey found 47 per cent of respondents, aged 18 and older, disagree compared with 47 per cent who agree.
"Words and actions are powerful and can change the story of dementia," said Mimi Lowi-Young, CEO at the Alzheimer Society of Canada.
"That's the goal of our campaign, to dispel the myths around what it means to live with dementia and encourage all of us to see the person beyond the condition,"
"A diagnosis of dementia doesn't rob someone of their individuality or their feelings," said Sandra Hong, Education Co-ordinator for the Grey-Bruce Society.
"Understanding this goes a long way towards respecting and engaging people with this disease and preserving their identity."
To that end Sandra has developed a presentation designed to expand the understanding of dementia, and to help caregivers, family members and friends to understand and support affected individuals.
"It is important to understand that it is still your loved one or friend, it is not the disease," she said. "The person is still there.
"A supportive environment and a recognition of the abilities that are still there are important to helping an individual with dementia maintain independence and the best possible quality of life for as long as possible."
"Remember, the person you knew and loved is still there."
Hong is available to make presentations to service groups, social organizations, the faith community, and as part of health and safety awareness within the workplace.
For more information about this presentation please contact Sandra Hong at shong@alzheimergrey-bruce..com or at 519-376-7230 or 1-800-265-9013.
Barker said there are many ways to get involved with the #StillHere campaign at www.alzheimer.ca/stillhere:
Watch a 30-second video and share it with others

Complete an online quiz to help us build a picture of public perceptions

Read personal stories from people living with dementia, and share your own experience

Get practical advice on how you can support people with this disease or support the Alzheimer Society of Grey-Bruce

Become a Dementia Friend by visiting www.alzheimer.ca/greybruce
The #StillHere campaign is supported by the KPMG Foundation.