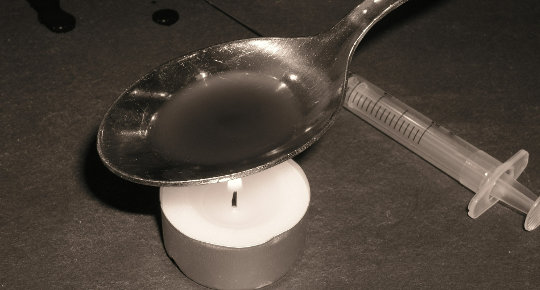 Grey Bruce Health Unit is warning that a potential lethal mix of heroin is available on the streets of Grey and Bruce Counties.
The warning comes after the death of a man in Owen Sound and two additional overdoses in the last 48 hours related to use of this heroin.
"We're asking family and friends who know individuals who use drugs to be proactive and reach out to these people to make them aware of the danger of this particular heroin. We're very concerned. We don't want to see anyone else harmed," says Bruce Grey Acting Medical Officer of Health, Dr. Christine Kennedy. "Additional strategies to reduce risk include taking smaller doses and not being alone when taking drugs."
The Take Away Naloxone kits or TAN can be used to reverse an opiate overdose. The TAN program, available though Public Health, allows people at risk for opiate overdose to have access to life saving education and dispensing of emergency overdose Naloxone kits.