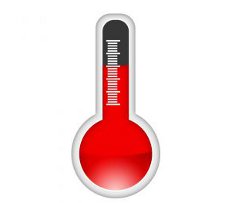 With the higher temperatures being experienced this week, the Municipality of Meaford is offering some tips for residents to say cool.
If the sweltering temperatures are causing your forehead to sweat, and your energy levels to sag, the municipality suggests some possible cures:
Plan a visit or picnic in one of Meaford's parks, many of which are along the beautiful shorelines of Georgian Bay and Big Head River. Trees and pavilion structures within the parks provide additional shade. (Memorial Park, Beautiful Joe Park, St Vincent Park, Fred Raper's Park, McCarroll Park with Splash Pad, Legion Park.)

Stay hydrated and if you have a water bottle with you, look for the Blue 'W' decal in the windows of municipal buildings and participating business that indicates individuals are welcome to fill their reusable water bottles inside, without feeling compelled to make a purchase.

Enjoy one of our Municipal beach areas located at Fred Raper's Park, Memorial Park and Leith Beach Park.

The Meaford Museum (climate controlled facility) is open Monday to Friday from 10 am – 4 pm. Admission fees will be waived during times of extreme temperatures and humidity. Space is limited.

Meaford Public Library (climate controlled facility) is open for business Tuesdays & Thursdays from 10 am – 8 pm; Wednesdays & Fridays from 10 am – 5 pm; and Saturdays from 10 am – 3 pm.

The Blue Dolphin Pool will be open for public swimming Monday through Friday from 3 pm – 6 pm and from 7 pm - 8:30 pm, and Saturdays & Sundays from 12 noon – 3 pm and 4:00 pm – 5 pm.

See the following link for more information:
http://www.meaford.ca/community-services/bluedolphin.html
For further information on how to stay cool during a time of extreme heat, please visit: http://www.health.gov.on.ca/en/public/programs/emu/emerg_prep/et_heat.aspx