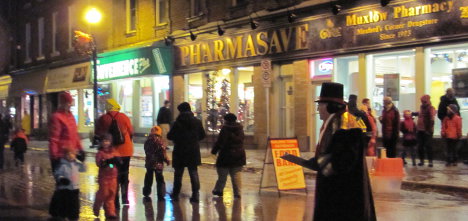 An unseasonably warm November cooled just enough for snowflakes to fall for Meaford's annual BIA Christmas Window Unveiling on Saturday, November 21, but it stayed just warm enough that by the time those flakes touched the ground – or your toque – it might as well have been raining.
Soggy conditions or not, as Santa arrived downtown courtesy of Meaford's Fire Department, merchants removed the coverings from their windows to reveal their holiday displays.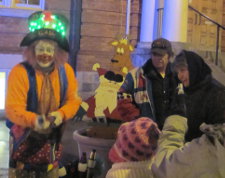 The annual event serves as a kick-off to the holiday shopping season, and it is also an opportunity for downtown merchants to put their creative skills to the test as they compete to create the most appealing displays. The judges for this year's competition selected Smith's Garage as the winner of the window decorating competition, while Simply Unique earned a runner-up nod.
In what has become a fiercely competitive tradition and a popular component of the window unveiling event, the annual business and service club chili competition was held again this year. The chili that most appealed to Window Unveiling attendees was prepared by Stedman's. The runner-up in the chili competition this year was The Shoe Tree.
The night also included the sounds of a Town Crier announcing the beginning of each event, along with carol singers, and crackling fire barrels to keep everyone warm.
The soggy weather outside was in stark contrast to the festive atmosphere found inside the warm, dry shops. Many shop owners had treats on hand for visitors, and at The Meaford Independent office, hot apple cider was served to help cold, damp visitors warm up.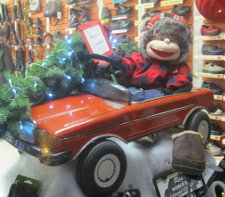 The theme for this year's Window Unveiling was 'One Magic Christmas', in recognition of the 30-year anniversary of the movie One Magic Christmas, which was filmed in Meaford and the surrounding area. Themes in previous years have included 'One Magic Christmas' in 2000, 'A Country Christmas' in 2007, 'Olympic Torch Holiday Spirit' in 2009, and 'Small Town Christmas' last year.
The window displays will remain in most shop windows until after Boxing Day.