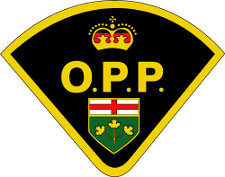 Grey County Ontario Provincial Police (OPP) have addressed an issue raised during recent police services meetings, and effective this week, Criminal Record Checks will be accepted at the Meaford Detachment, located at 390 Sykes Street, North, Meaford, in the Municipality of Meaford.
"Anyone requiring a Criminal Record Check will now have the option to attend at the Meaford OPP Detachment between 8:00 a.m. and 4:00 p.m. Wednesdays onlyfor this service," said the OPP in a press release.
Criminal Record Checks will continue to be accepted at the Grey County OPP - Chatsworth Detachment located on Hwy. 6 & 10, in the Township of Chatsworth - Monday through Friday - during normal business hours – 8:00 a.m. to 4:00 p.m.
Anyone requiring a Criminal Record Check must bring with them:
2 forms of identification, one of which must be a photo I.D. from the following list:
Driver's Licence, Birth Certificate, Passport, Student Card

$25 cash (required if for employment purposes)

A letter from the organization (required if for volunteer purposes)