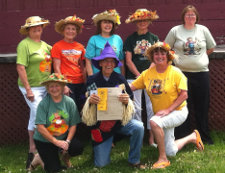 On Saturday, July 12 at 9:00 a.m. the harbour will be oozing with energy. Runners, walkers and strollers will be out in full force raising funds for the Hospital Foundation's 2014 Harbour Run/Walk/Stroll campaign.
Organizers are hoping to raise $40,000 this year to support cancer and cardiac care facilities in our local community hospitals.
There is still time to donate to a participant, or simply be part of the fun at the Rotary Pavilion.
You can pledge money on line by accessing http://www.onlineregistrations.ca/meafordharbour/list.php
Scroll down and click on a participant's name. From there you simply fill in the information.