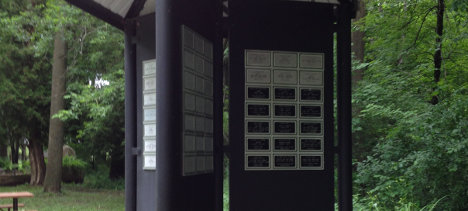 The Beautiful Joe Heritage Society, would like to thank their team of dedicated volunteer gardeners including their young gardener Courtney Coyles along with Darlene White, Sharon Mansion, Larry Zalmers, Viv Baker and Lynda Stephens, along with the efforts of the Municipal Parks staff and Rod Willis.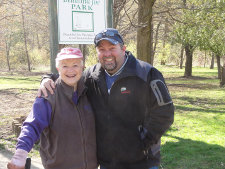 "In addition a big thank you goes to Mike who helps keep the park clean and waters when necessary. Without this wonderful team effort, the park could not look as beautiful and lush as it does, and thanks to recent efforts, the second memorial flower bed is now fully developed, cleaned and planted," said the Beautiful Joe Heritage Society.
Sometime during the night on May 17, the Beautiful Joe Park suffered at the hands of vandals. Beautiful Joe's Paradise Island, which holds many memorial plaques celebrating the lives of people's pets was severely damaged. Over 30 of these plaques needed to be taken down and replaced. Beautiful Joe's Paradise Island was named after Margaret Marshall Saunders book titled "Paradise Island" sharing her views what happens when animals go to 'heaven'.
"The BJH Society was greatly saddened to have to notify all of the owners who's memorial plaques of their dear pets were damaged or destroyed," said the BJHS. "However, the BJH Society would like to extend a sincere thank-you for the support from our community such as Richardson Boats Ltd. and Rice's Home Hardware who helped donate materials needed to remove and remount the plaques and provided advice and support and to the volunteers that helped so lovingly catalogue, remove and replace the plaques to their original positions. As a result of their time and generosity the original cost of estimated damage of $5000.00 was greatly reduced."
The next time you visit the park, take the opportunity to see the results of the hard working volunteers.
If you would like to make a financial donation or to volunteer your time, or for more information about Beautiful Joe or the Beautiful Joe Heritage Society, please visit their website at www.beautifuljoe.org