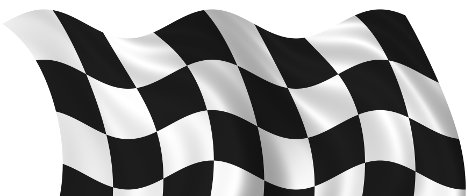 A pit stop racing competition will be taking place this summer in Meaford, a first for Grey County. The event will start with a warm-up fundraiser event on Canada Day at the Meaford Harbour.
The championships will be held at the Meaford & St. Vincent Fall Fair on Saturday, August 30.
In addition to these two events, other practices will take place for the contestants who have entered. These will most likely include a practice day, as well as smaller competitions.
Each team needs to be comprised of four individuals, including s driver, a Jack, and two pushers and changers. During the competitions there will be two timed runs, with the best run being recorded and posted.
To enter the Canada Day competition, a fee of $20 is required that covers the two runs for all four competitors. Any practice sessions will be free and will contain a lot of information and advice to help in the competition.
It is mandatory for the vehicles to not contain a motor, as they will operate by push power. Drivers must also wear a helmet and use seat belts in order to be properly safe. Cars must also have no sharp edges, and grease or oil on wheels or axels is not allowed. There are specific restrictions on size and the build of the vehicle as well.
Pit stop racing in this competition is designed to be "green, clean, and fun". The competition will continue in the style of competitions in other places which have been successful community experiences.
Local businesses are also encouraged to sponsor cars in the race. The sponsor would be able to have their name on the side of the car, and use the car for promotional purposes.
For any information, including how to register, contact Jim Dunham by e-mailing jdnhdunh@gmail.com or by phone at 416-316-8697.